Environments
Interactives
National Museum of the Marine Corps
Quantico, VA
The National Museum of the Marine Corps is a storytelling museum that chronicles the history and character of this elite fighting force through the voices and stories of individual Marines. batwin + robin designed 35 multimedia experiences for the museum include audioscapes, immersive environments, interactives and stand-alone films.
The museum added 12,000 square feet of exhibit space with the opening of three new galleries focused on Marine Corps history from the Revolutionary War through World War I. b + r produced more than a dozen media programs for these galleries, most notably a 35 mm film recreating the WWI Battle of Belleau Wood, an interactive allowing visitors to explore the evolution of combat shooting with muskets and rifles and an environmental projection depicting Marine life.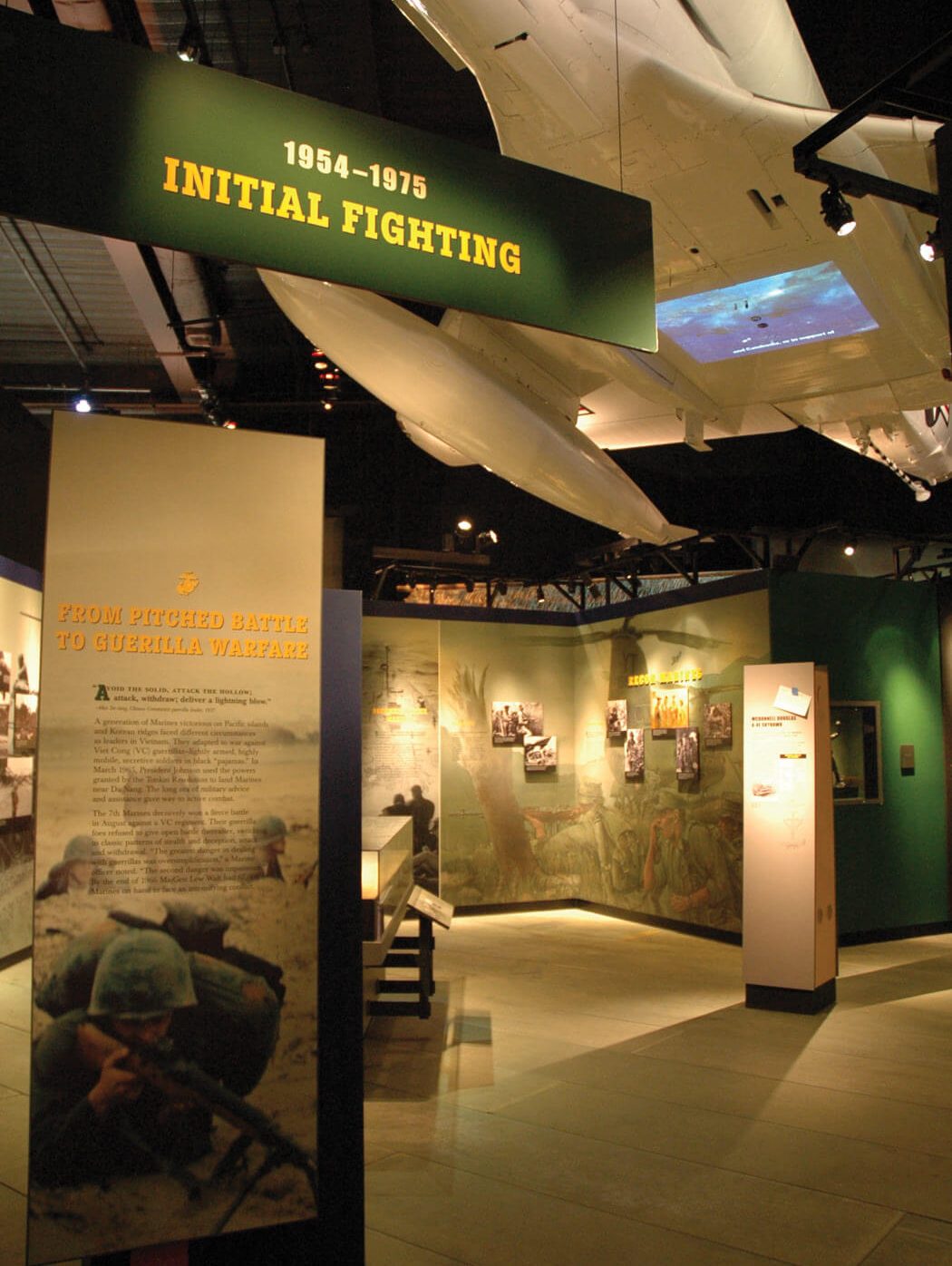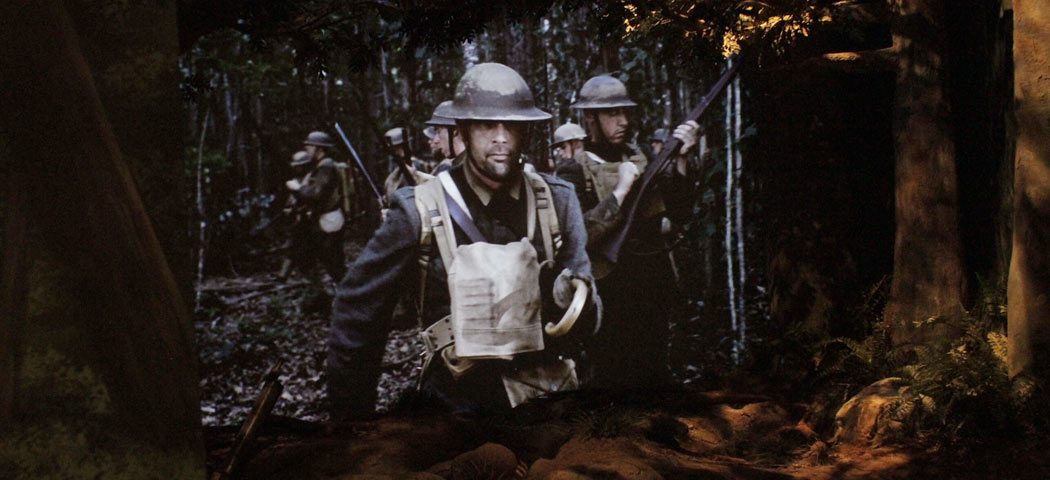 The World War I Gallery is a favorite of many because of its creative, technologically sophisticated and layered approach. A Hollywood-caliber short film features real-life Marines reenacting the battle of Belleau Wood, crawling through a field of wheat toward German guns in the treeline.