Earth's Call Concert
Aspen, Colorado
The Earth's Call Foundation officially launched in May 2019 to "fund innovative solutions to fight the climate crisis" with three-days of events, including an innovation lab, a full day of high-level talks and the Earth's Call concert.
batwin + robin created the immersive visuals for the live concert, featuring an all-star lineup of musicians including Patti LaBelle, Colbie Caillat, Anthony Hamilton, Ladysmith Black Mambazo, Mickey Hart, Michael Fitzpatrick and others, with a score by the Earth's Symphony Orchestra, led by Grammy-winning conductor Cheche Alara.
We collaborated with the Advanced Visualization Lab team at the National Center for Supercomputing Applications, who provided the awe-inspiring, data-driven scientific visualizations of the cosmos for Michael Fitzpatrick's composition "Invocation of the Earth."
Directed by Scott Lochmus, the Earth's Call concert featured lighting design by Jeff Ravitz. Fuse Technical Group programmed and supplied the hardware for the projections.
Captured by fourteen cameras, the event was streamed live internationally and viewed by more than one million people.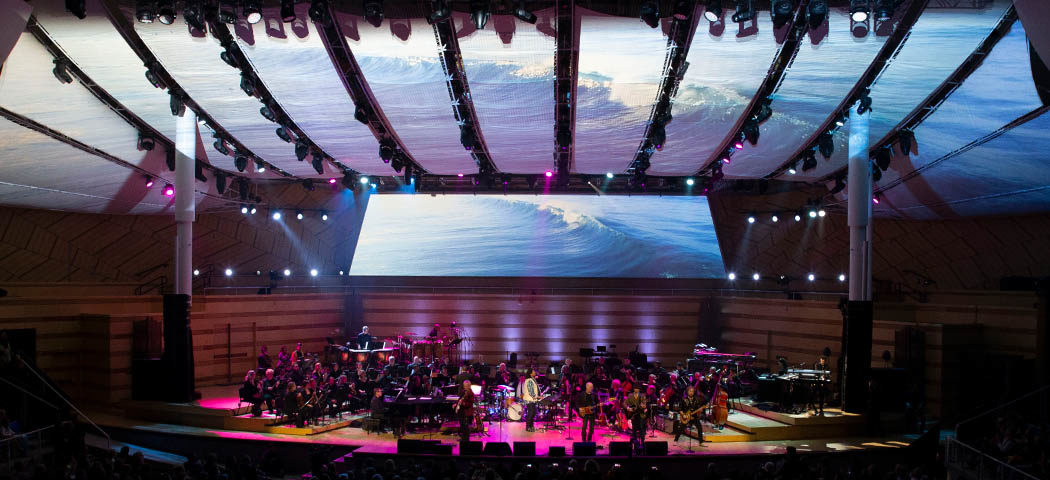 Billed as "an immersive experience of sight and sound" and featuring visual effects from New York
production heavyweights batwin + robin, the performance will be livestreamed to a global audience.