Environments
Interactives
Center for Civil and Human Rights
Atlanta, GA
The Center for Civil and Human Rights is a brand new cultural institution that motivates visitors to engage in today's global human rights issues. By exploring America's Civil Rights movement as well as recent and current human rights matters the Center hopes to inspire its visitors to become active participants in the ongoing and diverse fights for basic human rights.
The Center features over 25 media pieces produced by batwin + robin, including short – form documentaries, a panoramic tribute to the March on Washington, a compelling binaural audio interactive and an immersive 36 screen multimedia experience. The Chief Creative Officer for the project is George C. Wolfe with exhibit design by Rockwell Group.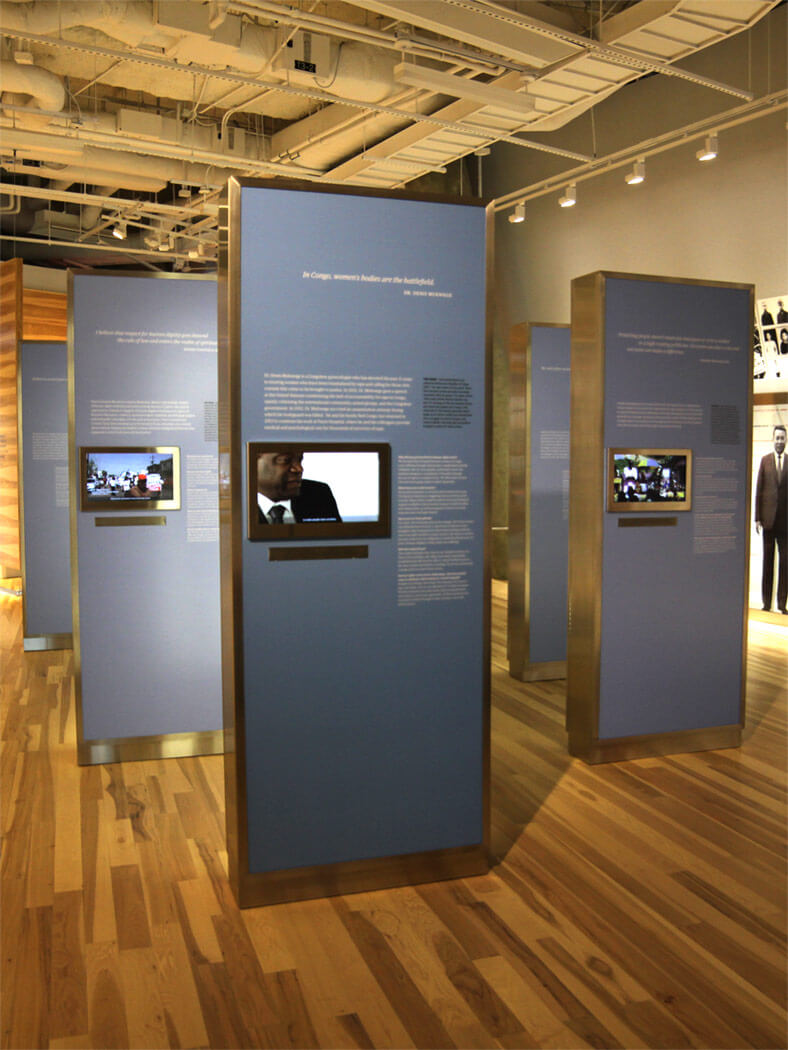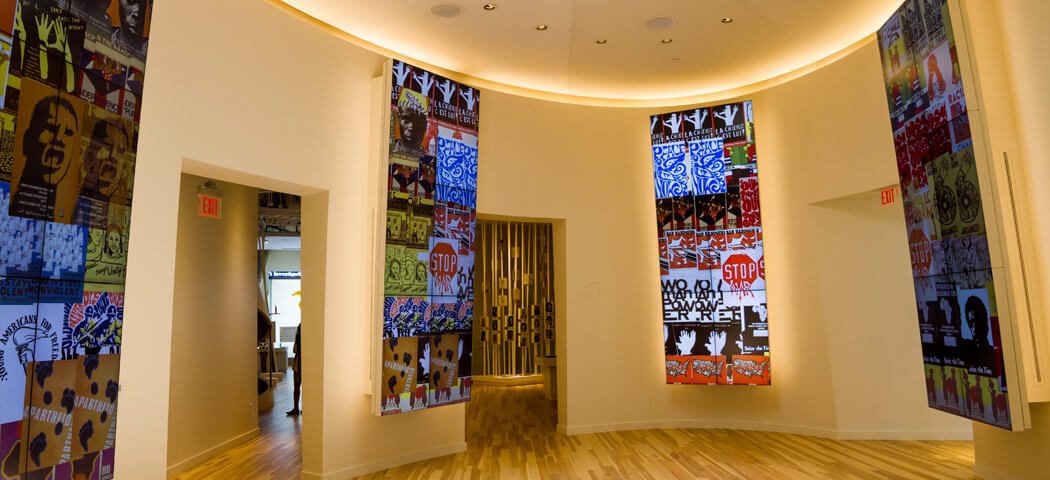 Expect to see emotionally raw images and portrayals at this new Atlanta attraction, watching, seeing, hearing and interacting with history in an intimate and modern setting. The Center will stir your emotions, move you to tears, allow you to celebrate how far we have come and recognize how far we have to go.
Awards
"Move, Free, Act" Exhibit
2014 International Cinema in Industry CINDY Award Gold Medal – Museum Installation
2014 International Cinema in Industry CINDY Award Gold Medal – Production Design
2014 International Cinema in Industry CINDY Award Gold Medal – Soundtrack
"March on Washington" Exhibit
2014 International Cinema in Industry CINDY Award Gold Medal – Museum Installation
2014 International Cinema in Industry CINDY Award Gold Medal – Editing
2014 International Cinema in Industry CINDY Award Robert Townsend Social Issues Award
Binaural Lunch Counter Interactive
Communication Arts 2015 Interactive Annual
AAM Muse Award 2015: Silver in Interpretive Interactive Installation
Center for Civil and Human Rights
Press
NY Times
USA Today
The Huffington Post
The Economist