For over a decade, Audible has proudly housed its headquarters in Newark, New Jersey, becoming the city's fastest-growing private employer.
2019 marked the opening of the Innovation Cathedral, a renovated 80,000 square-foot church in the heart of the city's downtown area.
For this project, batwin + robin teamed with ISG Productions and Pentagram to create installation media that tells the company's founding, storied history, and future.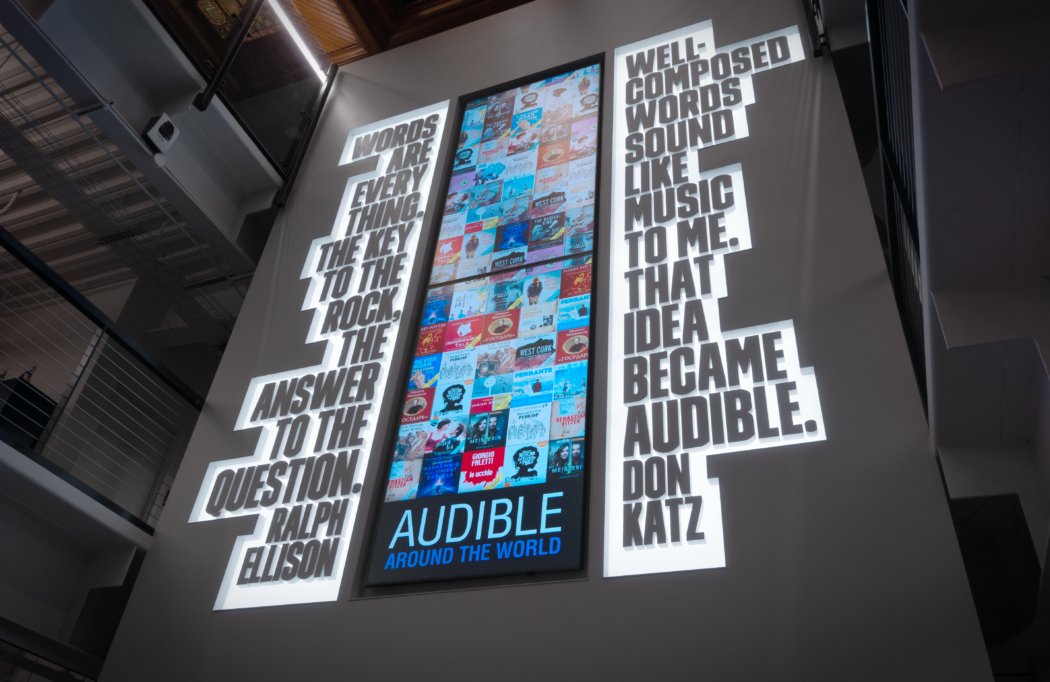 "An old Newark church has come back to life — and with a new purpose."